🎙 Voice for Justice
Onze eerste wereldwijde campagne, Free a Girl: 'Voice for Justice' is live!
Bekende powervrouwen als Famke Janssen, Free a Girl Founder Yolanthe Cabau en Nobelprijswinnares Nadia Mourad roepen vrouwen over de hele wereld op hun stem te doneren tijdens 's werelds eerste voice donatie campagne.
Het doel van de campagne is om de jonge meisjes létterlijk een stem te geven zodat ze aangifte durven te doen.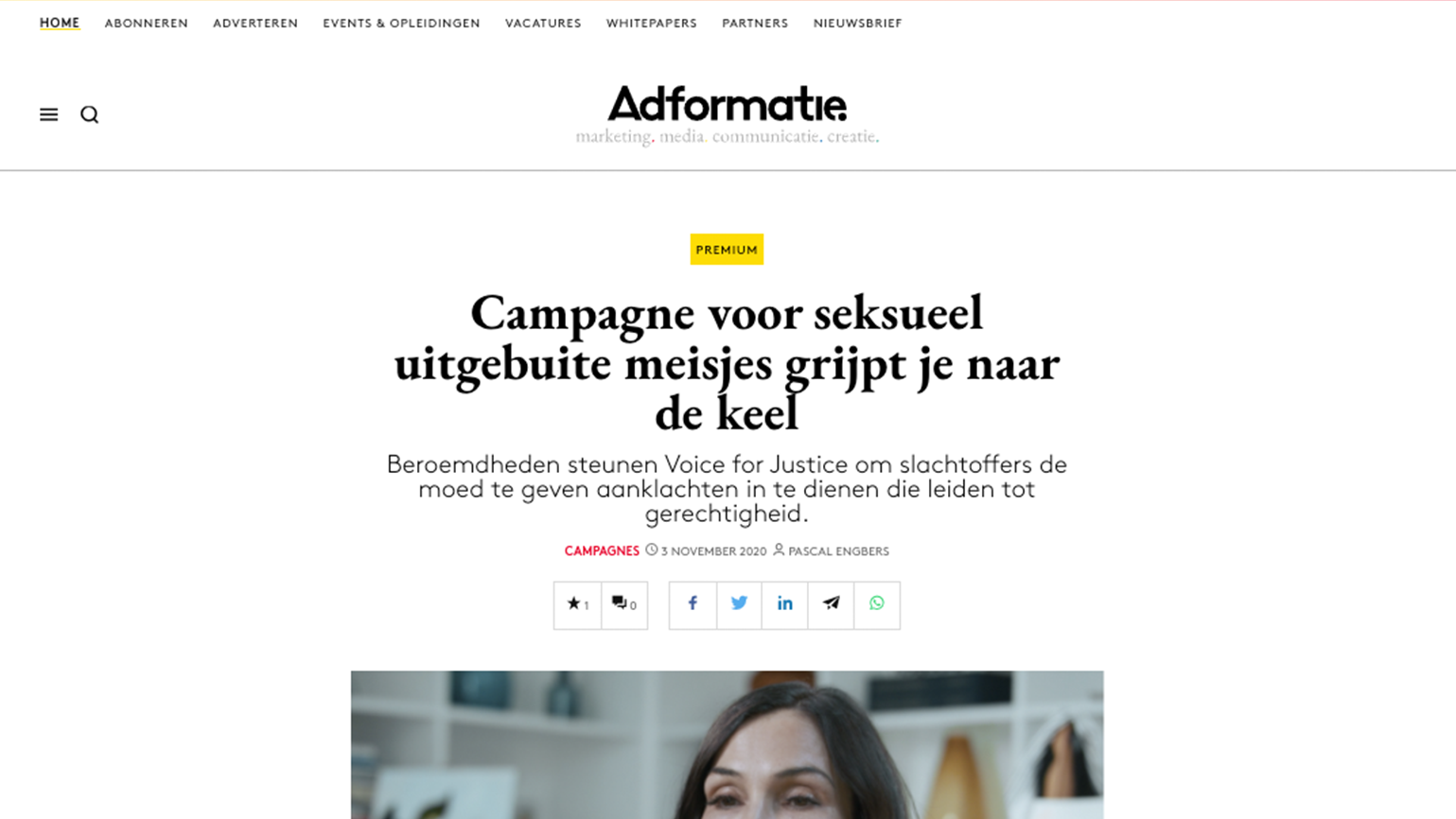 Awards:
1 ADCN Lamp + 1 nominatie
2 SpinAward nominaties
1 The Best Social Award + 1 nominatie
1 AMMA Award
1 SAN Accent
Credits:
Agency: Joe Public Take-Away Advertising
Creatives: Lesley Jutte, Jesse Amatsahip
—
Special thanks to: Marcel Hartog, Free a Girl, The Humblebrag, Jeroen Hessing, Burst, Woosa, Savitri Rajali, Saptrishi Mascarenhas, Jasper Verkaart, Gert-Willem Visser, MacGyver, Luc Thijssen, Bart ter Haar.